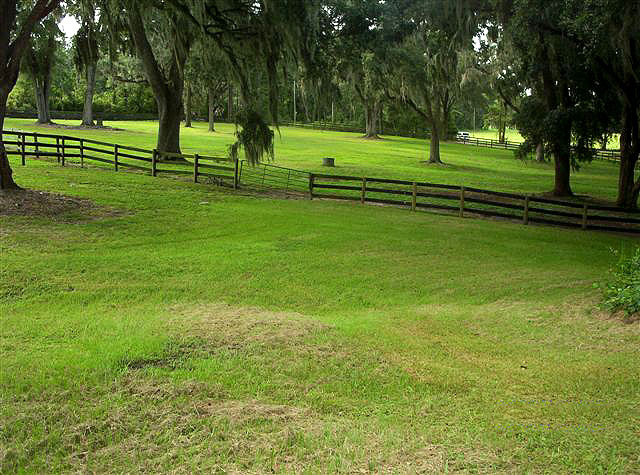 everglade equestrian center
10659 NW 198th Street
Micanopy, FL 32667 (midwway between Ocala and Gainesville)
(352)591-3175 Farm
(352)266-5786 Farm Manager
---
Just click on any of the following to access different parts of this website
| Fee Schedule | Horses for sale | Meet Team Everglade | View our facility
---
Based on 33 years of experience we provide:
Everglade ia a horse hurricane evacuation center.
Feed and hay (Timothy/alfalfa plus coastal), twice daily
Daily turnout in one of our 15 different paddocks
40 12x12 stalls with rubber mats.
110' x 250' riding arena with mirrors
Round Pen
Jump paddock
Training and lessons available from our professional instructor
Two bedroom semi furnished apartment -- $200 week
Pressure washing trailers $25 and up
Marketing of your horse through our web page
Customer Lounge with full kitchen and bath, free Wi-Fi
Direct TV
Generator to provide water when electric is off during storms etc.
24 hour security
Family owned and family run
Diligence used in making sure your horse gets the extra supplements you provide
Four wash racks, three outside and one inside with hot and cold water
Grooming stalls and tack room
State of the art fly control
Several nearby Cross Country Courses available for schooling
Fifteen minutes to Gainesville/HITS/Ocala
Fifteen miles from the University of Florida, twenty miles from Santa Fe College and the College of Central Florida
Entrance to a Florida Greenway horse, bike, and hiking trail system, with miles of trails, is located only 2.5 miles from Everglade
We feed 12% Gold Chance Pellets or Senior Feed, both made by Seminole Feed in Ocala. It is a complete feed, nutritionally geared to this area, and we have fed it with great success for 20 years. Since it is local, it is always fresh.
Broodmare care / foaling / foal care
Our vet service of 24 years is Ocala Equine. They have a roster of very qualified vets that are available 24 hours a day 7 days a week. Dr. Armon Blair, a partner in the clinic, is the vet that services Everglade. We have tremendous faith in his ability.
We have a farrier service every week but clients who would like their own farrier are welcome to do so.
Overnight, weekly and seasonal boarding available.
---
If you wish further information, or just to write us click here
---
You are visitor number

since January 1, 1998

---
---
This page designed and maintained by RGO Consulting, Tampa, FL.